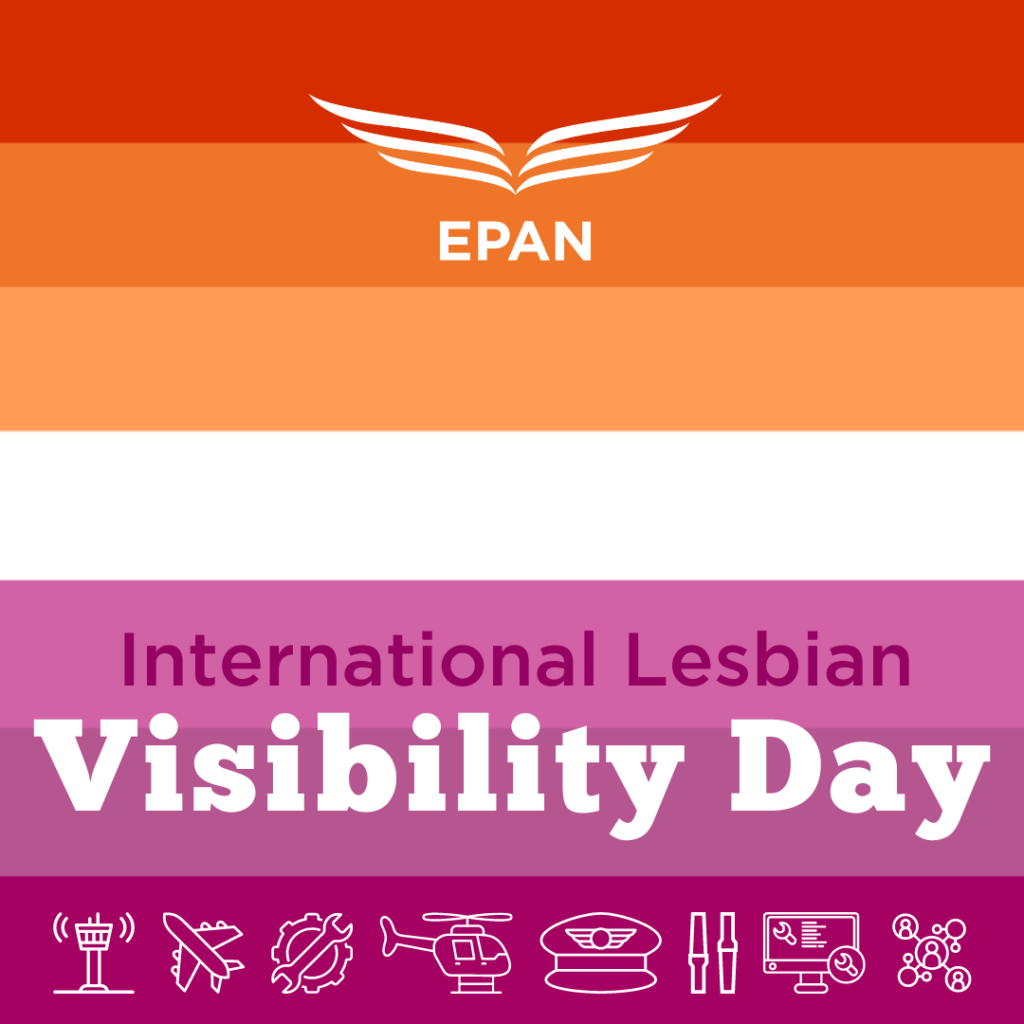 Happy Lesbian Visibility Day to all the amazing lesbian people in all the many areas of aviation out there! 🏳️‍🌈💜✈️
We want to take a moment to recognize the incredible contributions and accomplishments of our lesbian members in the aviation community. Your hard work and dedication help make our industry stronger and more inclusive every day.
As a community that strives for inclusivity, we recognize that being a lesbian in aviation can be particularly challenging, as women are already typically a minority in this industry. We want to acknowledge the unique struggles that our lesbian members may face, including discrimination, bias, and lack of representation.
As a non-profit organization, EPAN – European Pride in Aviation Network is committed to building, supporting, and uniting the entire LGBTQIA+ aviation community around Europe and beyond. We strive to create a safe and welcoming space for all LGBTQIA+ aviation people, regardless of their sexual orientation or gender identity.
On this special day, we want to remind everyone of the importance of visibility and representation. By being visible and proud of who we are, we can inspire and empower others to do the same. Let's continue to work together to create a more diverse and inclusive aviation industry.