EPAN takes flight in Madrid!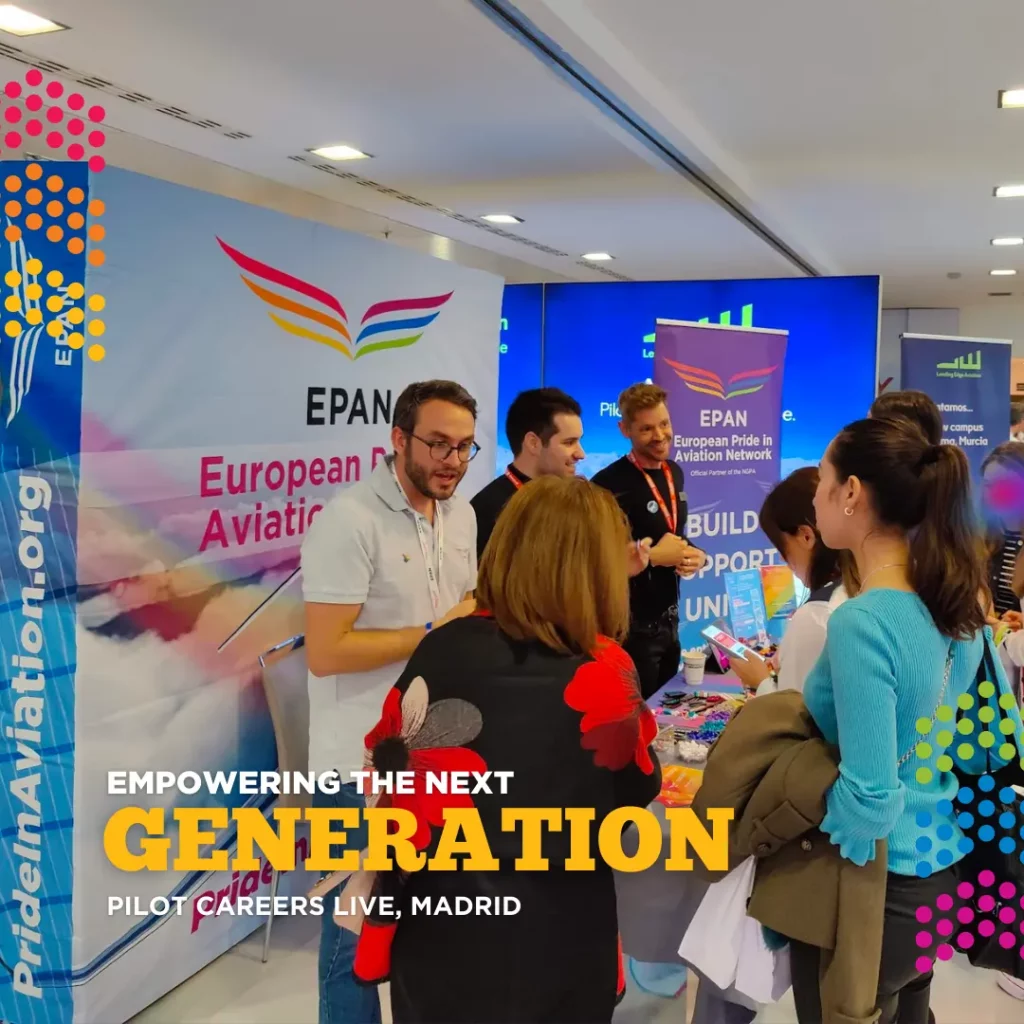 EPAN takes flight in Madrid!
Celebrate with us the success of today's @pilotcareerslive expo in Madrid – marking our first appearance at an industry event in Spain!
We met so many inspiring people ready to start their aviation life and networked with many companies from around the industry who agree with us, that it's time to push for change. We are looking forward to working together with them in a continued strive to make our aviation industry safer and a happier place for all!
🌈 Building a community takes effort, but the rewards are priceless! At EPAN – European Pride in Aviation Network, we are committed to building a strong, supportive, and united community for the entire LGBTQIA+ aviation community all around Europe and beyond.
👥 We know that when we come together, we can achieve amazing things. By sharing our experiences, insights, and ideas, we can learn from each other and grow stronger as a community.
🌍 That's why we're excited to be working towards building a network that spans borders and brings together LGBTQIA+ (and allies and supporters!!) aviation people from all over Europe. We want to create a safe and inclusive space where we can connect, share, and support each other.
💪 We believe that by working together, we can make a real difference in the aviation industry and beyond. Join us and be a part of building a stronger, more connected, and more inclusive community for LGBTQIA+ aviation people across Europe!
#diversityinaviation #pride #lgbt #lgbtq #aviation #avgeek #diversity #gay #bisexual #lesbian #transgender #generalaviation #airline #crew #businessaviation #ngpaeverywhere #gayviator #gaypilot #pilot #cabincrew #atc #mechanic #pilots #aviator #crewlife #london #madrid #berlin