EPAN Stands with Worldwide Transgender Aviation Community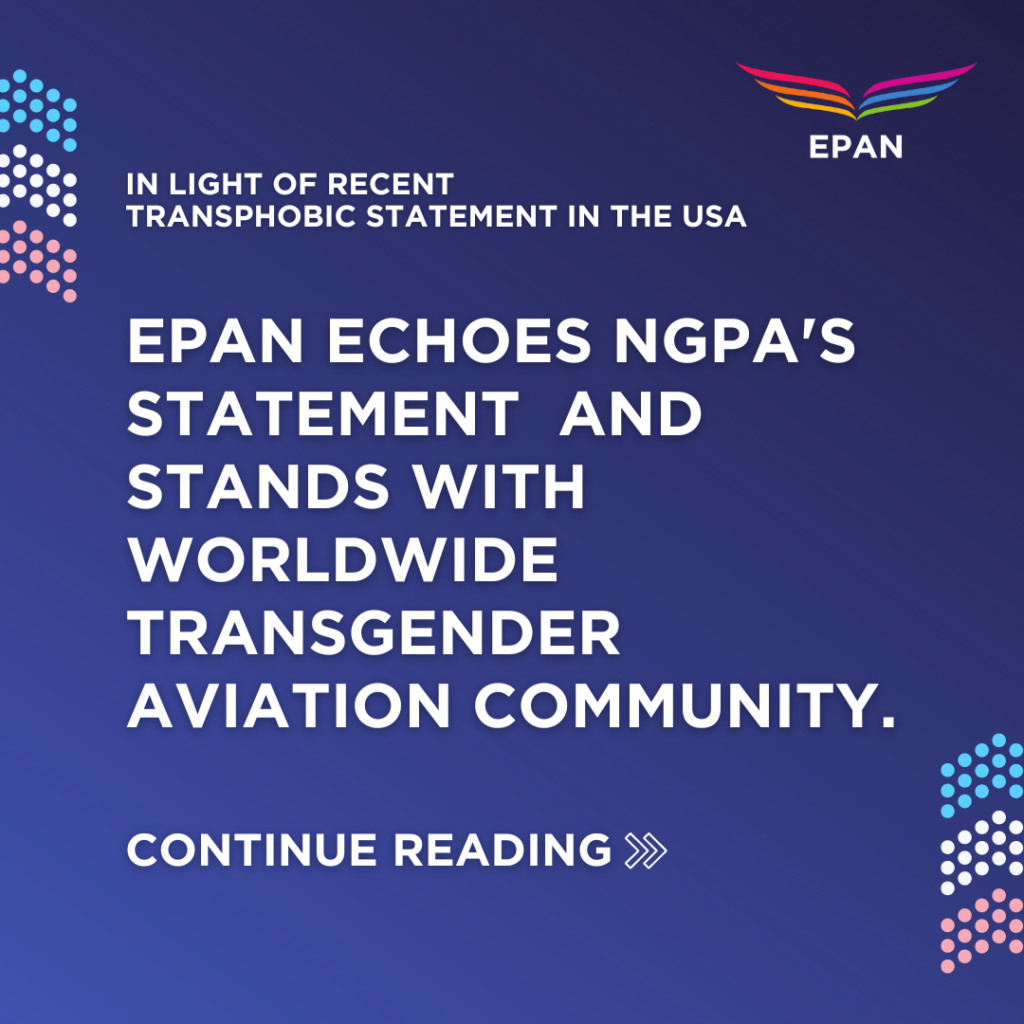 EPAN stands together with our international partner NGPA and echoes their recent statement condemning the actions of US-Senator Ted Cruz.
Supporting inclusion and diversity and erasing discrimination in our cockpits, cabins and places of work is absolutely critical to flight safety – being able to work together while being comfortable being our true selves automatically enables better decision-making, communication, teamwork, and innovation.
Transphobia, homophobia, and diversity-phobia have no place in aviation. These attitudes absolutely counteract flight safety. Flight crews and all aviation employees need to be able to work in an inclusive environment where they can be their true selves, without fear of discrimination or harassment. When flight crews and aviation employees are comfortable and feel supported, they are better able to focus on their job and perform at their best.
EPAN has the clear mission, together with the NGPA, to build, support and unite the entire LGBTQIA+ aviation community around Europe and beyond. We are building a community for those from all areas of aviation and specifically request the support of allies. Together we are stronger – help us today to make changes for tomorrow. Let's fight against discrimination and for inclusion – making aviation a SAFER and enjoyable industry for all!
Read NGPA's press release here.