In Memory of Kayleigh Scott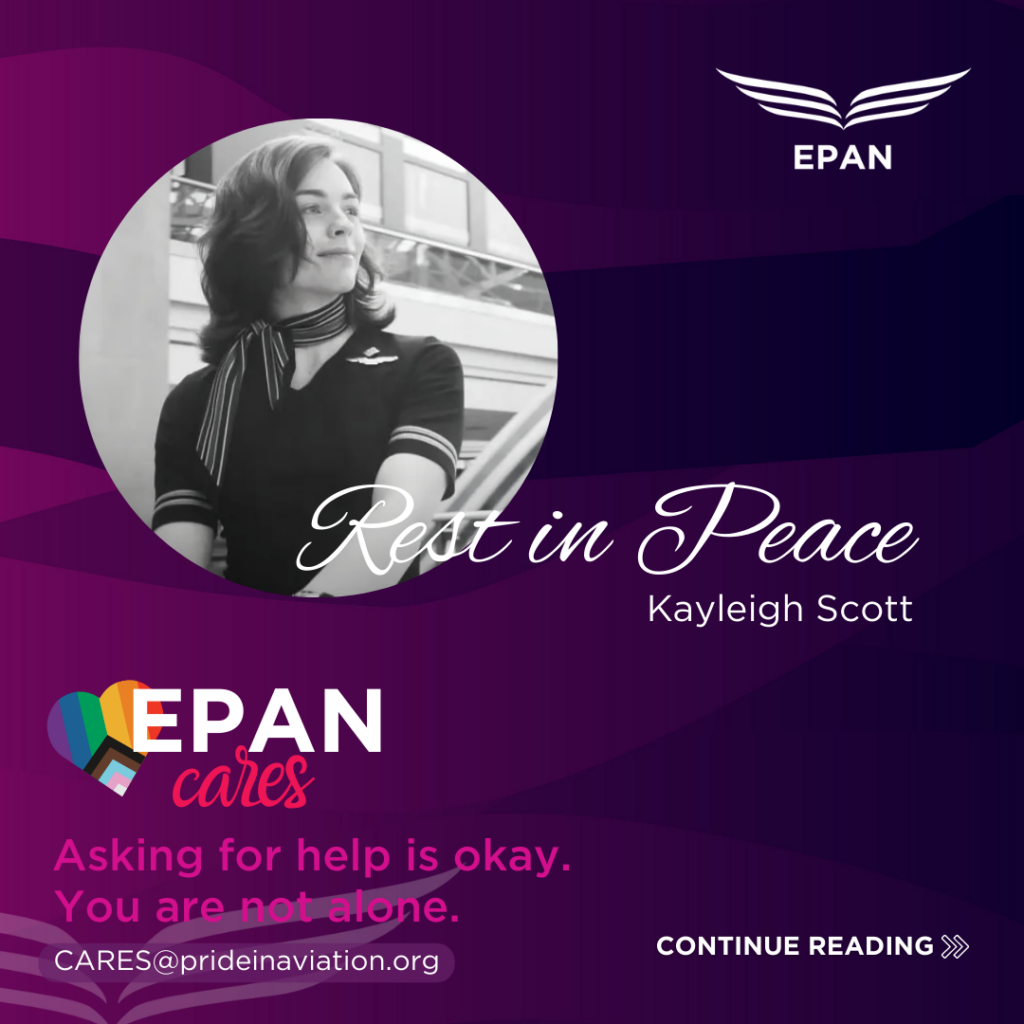 We are deeply saddened about the recent passing of Kayleigh Scott, a fellow member of the worldwide LGBTQIA+ aviation community. We extend our heartfelt sympathy to the family, friends, and colleagues of Kayleigh, and want to honour her legacy and the inspiration she was to others.
With that, EPAN emphasises that such a tragedy underscores the work that still needs to be done to ensure that all individuals in our community feel safe, respected, and valued. That goes for within our industry and around the globe.
We must continue to acknowledge that discrimination, exclusion and marginalisation can lead to severe mental health challenges, including suicide, and we will not tolerate any form of discrimination or harassment in our industry.
We remain committed to building a more inclusive and supportive aviation industry and will continue to work tirelessly towards that goal. Together, we can create a safer, more welcoming industry for all.
EPAN CARES is a confidential initiative provided by EPAN volunteers to provide
guidance on who to turn to if you need help or somebody to talk to. It is not a crisis-line but an open ear and a shoulder to lean on. This support net is currently still being expanded but may provide resources that may help.
Asking for help is okay.
You are not alone.
www.prideinaviation.org/cares
cares@prideinaviation.org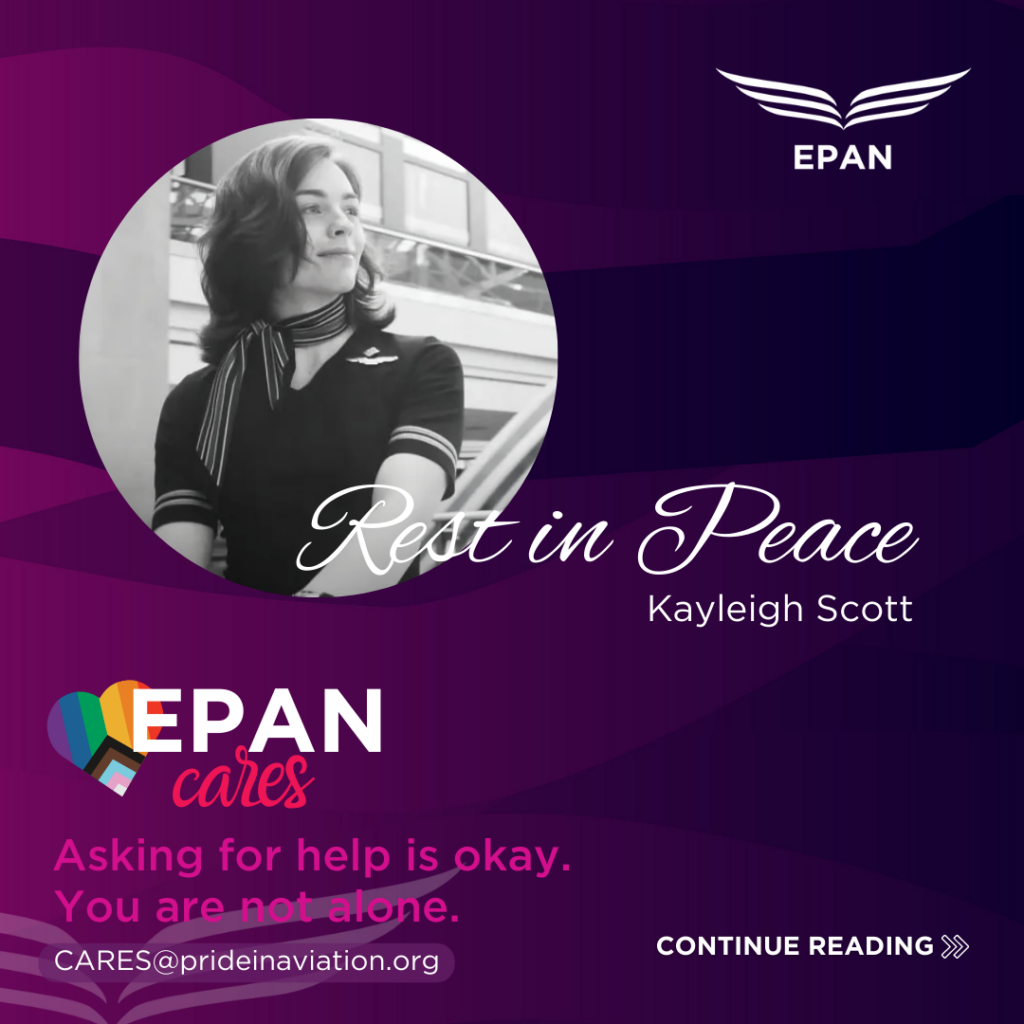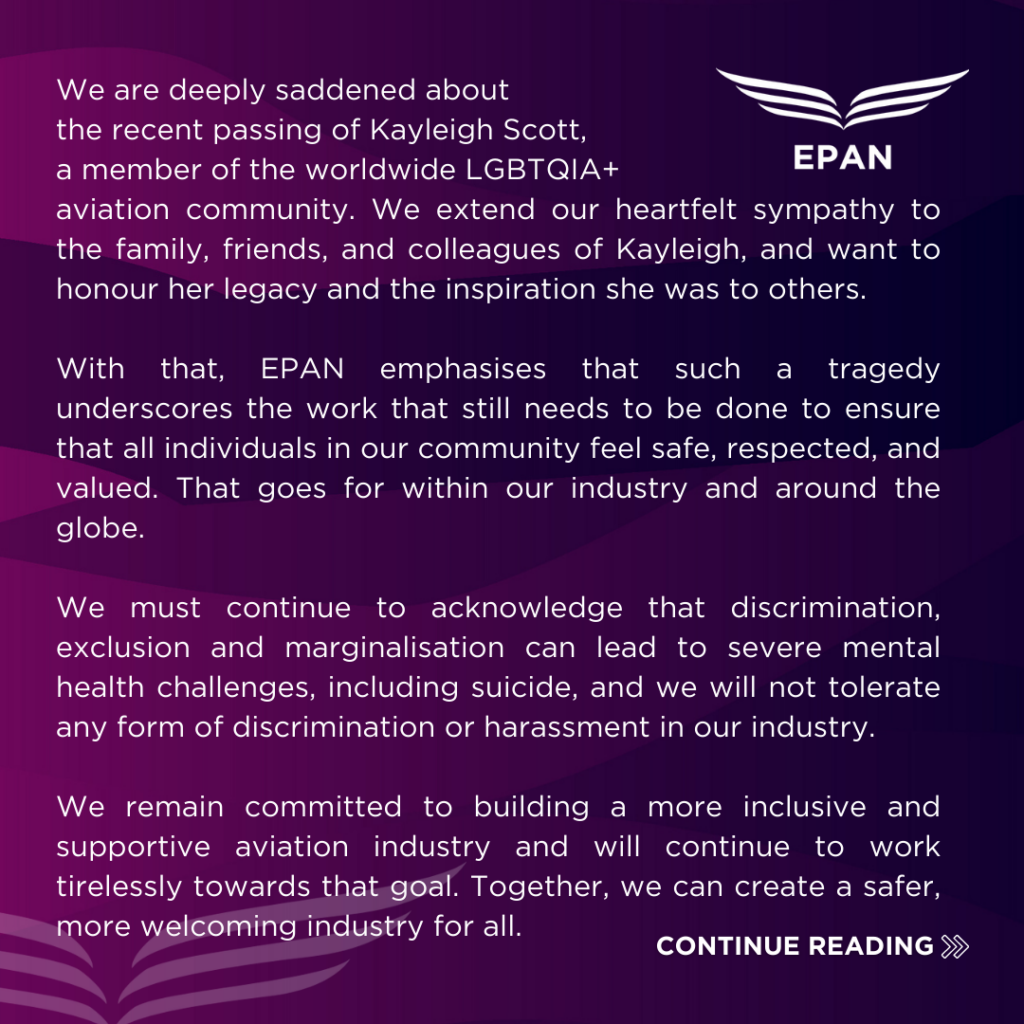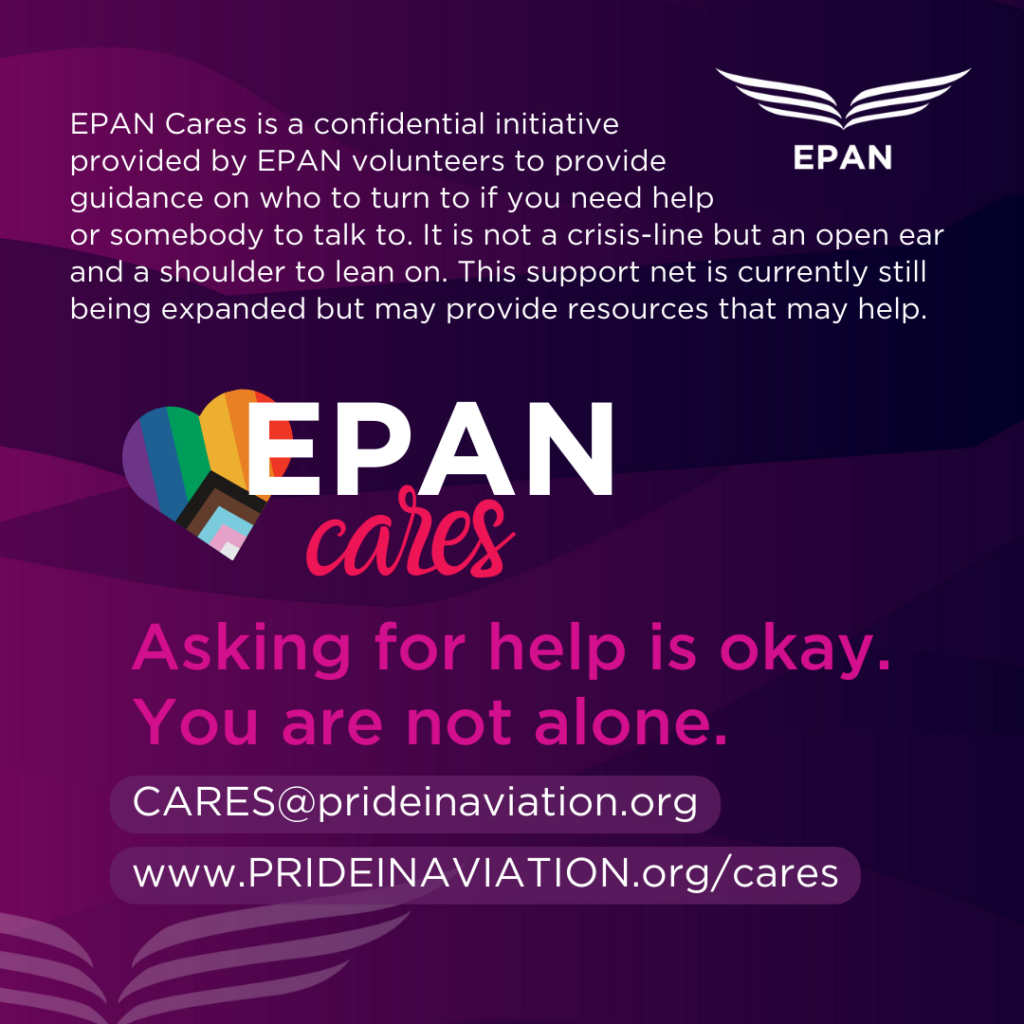 #prideinaviation #epaneverywhere #diversityinaviation #amsterdam #pride #lgbt #transpride #aviation #avgeek #diversity #gay #bisexual #lesbian #transgender #loveislove #generalaviation #airline #crew #businessaviation #ngpaeverywhere #iamngpa #gayviator #gaypilot #pilot #cabincrew #atc #airtrafficcontrol #pilots #aviator