SAAM discounted LOL for members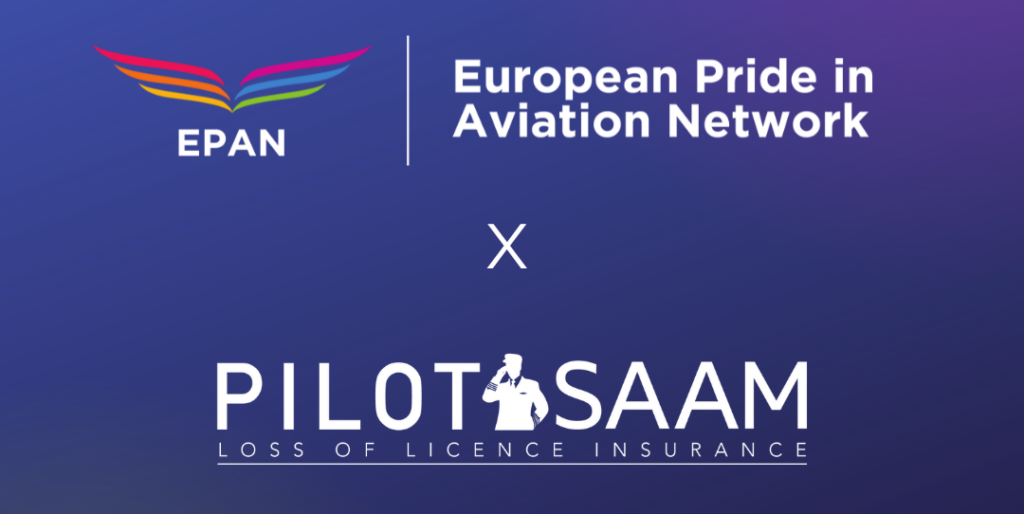 Cooperation between EPAN and SAAM: Discounted Loss of License Insurance for EPAN Members
The European Pride in Aviation Network (EPAN) is proud to announce our partnership with SAAM Insurance, a leading provider of loss of license insurance for pilots, student pilots, and cabin crew. This partnership will provide EPAN members with discounted insurance rates, giving them added peace of mind and financial protection in the event of a license loss.
As a pilot, student pilot, or cabin crew member, your license is your livelihood. Without it, you may be unable to work and earn a living. Loss of license insurance can help protect you from the financial impact of a license loss, whether it's due to an accident, illness, or other unforeseen circumstances. This type of insurance can help cover expenses such as lost income, medical bills, and legal fees.
In 2023, SAAM Insurance will also be offering insurance for air traffic controllers, further expanding the protection available to EPAN members. This is an important step in ensuring that all aviation professionals have access to the financial protection they need, no matter their job or career stage.
At EPAN, we believe that everyone in the aviation industry deserves access to affordable and comprehensive insurance coverage. That's why we're thrilled to be partnering with SAAM Insurance, a company that shares our commitment to providing the best possible insurance options to our members.
We encourage all EPAN members to take advantage of the discounted rates on loss of license insurance offered through this partnership. With SAAM Insurance on your side, you can have peace of mind knowing that you're protected in the event of a license loss.
We at EPAN are pleased to offer our members the opportunity to purchase discounted insurance through our partnership with SAAM Insurance. Whether you're a pilot, student pilot, cabin crew member, or air traffic controller, make sure you're protected with a loss of license insurance policy.
More information, i.e. how to benefit from our partnership with SAAM Insurance, will be coming soon. Make sure to sign up for our Airmail newsletter to get the latest news. Stay tuned!